Beeswax Ringed Cabinet Knob - Small
Product Code: 33379
Product Photos & Drawings
Product Videos
Beeswax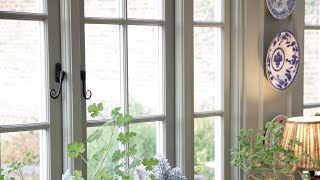 Dimensions
Diameter: 32mm Dia
Projection: 29mm
The ringed cabinet knob is part of the blacksmith range of cabinet furniture.
A simple yet stylish ringed design that will suit a variety of settings.
They are suitable for cupboards, doors and drawers.
Available in two different sizes.
Sold in singles.
Supplied with an SS M4 screw.
Be Inspired
Not sure where to start? Wondering how our products will look in your home? We have many ways for you to be inspired and it's a great place to search by product, style or finish to get the inspiration you are looking for.
Inspiration By Product Type
Cabinet Knobs
Inspiration By Range
Ringed
Inspiration By Finish
Beeswax