Black Cottage Latch - RH
Product Code: 33295
Product Photos & Drawings
Product Videos
Black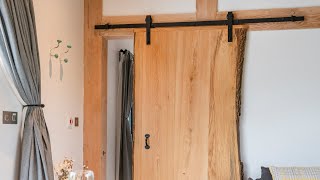 Dimensions
Overall Size: 152mm x 103mm
Handle Size: 69mm
Rosette Size: 67mm
Keep Size: 103mm x 19mm
Often selected for internal use as an alternative to a thumblatch, or used externally for entrance and side gates.
On inward opening doors/gates hinged on the right, a right hand cottage latch would be required.
Maximum door thickness: 70mm.
Supplied with matching SS wood screws.
Be Inspired
Not sure where to start? Wondering how our products will look in your home? We have many ways for you to be inspired and it's a great place to search by product, style or finish to get the inspiration you are looking for.