Black Sliding/Pocket Door Locking Kit
Product Code: 46288
Product Photos & Drawings
Product Videos
Black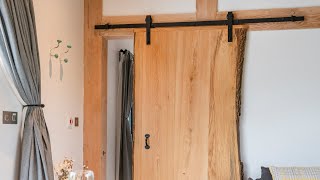 Dimensions
Backset: 60mm
Turn & Release Diameter: 56mm
Door Thickness Range: 30mm-45mm
Pocket Door hardware is a great way to fit a door when space is limited, or when opening in/out would be impossible due to restrictions.
Turn and release sliding door locking kit with smooth action thumbturn operation and emergency coin release.
To be used in conjunction with pocket door kits (46292 & 46293).
Sold with all fixings, dust socket and spindle.
Be Inspired
Not sure where to start? Wondering how our products will look in your home? We have many ways for you to be inspired and it's a great place to search by product, style or finish to get the inspiration you are looking for.
Inspiration By Pocket Door Hardware
Product Type
Inspiration By Locking Kit
Range
Inspiration By Black
Finish