SSS 3" Ball Bearing Butt Hinge (pair)
Product Code: 91038
Product Photos & Drawings
Product Videos
Fitting Guide - Butt Hinge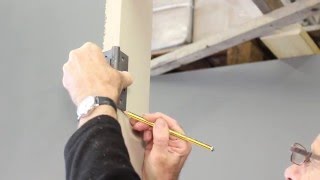 Dimensions
Overall Size: 76mm x 50mm
Leaf Width: 19mm
Thickness: 2mm
Manufactured with ball bearings in the knuckle to provide extra strength and a smooth action that will last for many years.
A pair and a half (3 hinges) can be fitted to provide extra strength for heavier doors.
Manufactured from grade 201 stainless steel.
Supplied as a pair.
Supplied with matching SS wood screws.
Be Inspired
Not sure where to start? Wondering how our products will look in your home? We have many ways for you to be inspired and it's a great place to search by product, style or finish to get the inspiration you are looking for.
Inspiration By Butt Hinges
Product Type
Inspiration By Ball Bearing
Range