Pewter 24" Penny End Hinge Front (pair)
Product Code: 33787
Product Photos & Drawings
Product Videos
Pewter Patina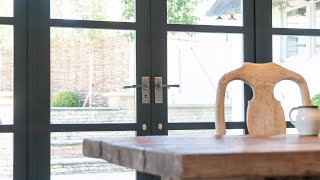 Dimensions
Overall Size: 610mm x 57mm
Our hinge fronts can be paired with butt hinges to give a traditional look and feel to an existing or new door.
Our blacksmith hinge fronts are hammered into shape from mild steel using the traditional manufacturing method of an anvil and fire.
Supplied as a pair.
Supplied with matching SS wood screws.