Beeswax Ring Turn Handle Set
Product Code: 33112
Product Photos & Drawings
Product Videos
Beeswax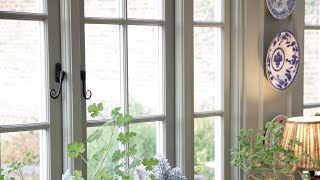 Dimensions
Handle Size: 67mm
Rosette Size/ Fixing Plate: 67mm
Our ring turn handles offer a simple and effective way of opening doors or gates.
A plain ring design with a round rose, perfectly suited to traditional doors.
Maximum door thickness: 86mm.
The strength of the spring found in a heavy-duty latch will ensure the ring turn returns to it's original position.
Supplied with matching SS wood screws.
Be Inspired
Not sure where to start? Wondering how our products will look in your home? We have many ways for you to be inspired and it's a great place to search by product, style or finish to get the inspiration you are looking for.
Inspiration By Ring Turns
Product Type
Inspiration By Ring
Range
Inspiration By Beeswax
Finish