Black 8" Forged Cabin Hook
Product Code: 83777
Product Photos & Drawings
Product Videos
Black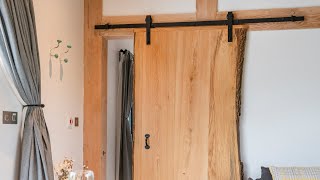 Dimensions
Hook Length: 208mm
Fixing Plates: 60mm x 14mm
Thickness: 9mm
Our range of cabin hooks are ideal for safely holding open doors and window. Most commonly used on external patio or french doors, they can also be used to secure shutters in place or keep cupboard doors closed.
Our cabin hook is hand forged from mild steel using the traditional manufacturing method of an anvil and fire. A perfect design choice for internal or external doors with matching products available.
Available in eight different sizes.
Supplied with matching SS wood screws.