Black Modern Case Night Latch
Product Code: 91118
Product Photos & Drawings
Product Videos
Black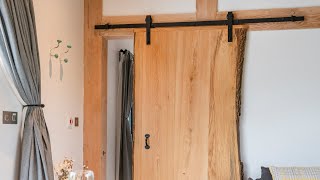 Dimensions
Overall Length: 90mm (L) x 64mm (W)
Backset: 60mm
Our night latches will match the rest of our black door furniture to help create a uniform look to the front facade of your door.
A modern style case suitable for doors up to 54mm thick.
Can be used on inward opening doors.
Supplied with a brass rim cylinder but can be replaced with a black rim cylinder (sold separately).
Supplied with matching SS wood screws.
Be Inspired
Not sure where to start? Wondering how our products will look in your home? We have many ways for you to be inspired and it's a great place to search by product, style or finish to get the inspiration you are looking for.
Inspiration By Night Latches
Product Type
Inspiration By Black
Finish