Beeswax 2" Half Butterfly Hinge (pair)
Product Code: 33258
Product Photos & Drawings
Product Videos
Beeswax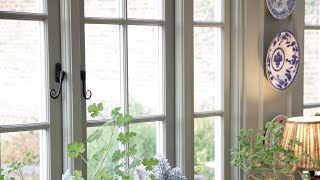 Dimensions
Overall Size: 51mm x 51mm
Fixing Plate: 51mm x 10mm
Hinge Arm: 51mm x 32mm
A decorative hinge with 'wings' resembling those of a butterfly. Perfect for enhancing the look of any kitchen cupboard or piece of ornamental furniture.
One wing has been replaced with a half butt hinge, making it easier to mount in restricted spaces.
A pair and a half (3 hinges) can be fitted to provide extra strength for heavier applications.
Supplied as a pair.
Supplied with matching SS wood screws.
Be Inspired
Not sure where to start? Wondering how our products will look in your home? We have many ways for you to be inspired and it's a great place to search by product, style or finish to get the inspiration you are looking for.
Inspiration By Butterfly Hinges
Product Type
Inspiration By Half Butterfly
Range
Inspiration By Beeswax
Finish