Black Medium Aluminium Trickle Vent 288mm
Product Code: 91003
Product Photos & Drawings
Product Videos
Black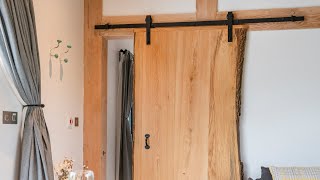 Dimensions
Overall Size: 288mm x 17mm
Slot Size: 244mm x 12mm
Equivalent Airflow(EB): 1100 mm2
A medium aluminium trickle vent designed to allow small amounts of ventilation in spaces required to be naturally ventilated when major elements of the design - windows, doors, etc., are otherwise closed.
This product is easy to fit, suitable for many construction types and does not compromise on security.
Ideal for night ventilation and has a very user friendly operation.
Designed to be used with a grill and a canopy.
Supplied without fixing screws.
Be Inspired
Not sure where to start? Wondering how our products will look in your home? We have many ways for you to be inspired and it's a great place to search by product, style or finish to get the inspiration you are looking for.
Inspiration By Trickle Vents
Product Type
Inspiration By Medium
Range
Inspiration By Black
Finish