Black ½" Euro Sash Lock Rebate Kit
Product Code: 90057
Product Photos & Drawings
Product Videos
Black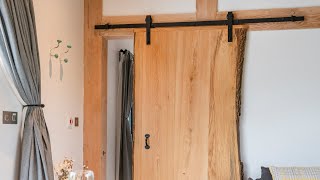 Dimensions
Rebate Set: 1/2" (13mm)
For use when fitting a mortice euro profile sash lock to a pair of doors with rebated meeting stiles (i.e. the doors overlap when closed).
Easy to fit and to be used on doors from 40mm to 50mm thick.
Be Inspired
Not sure where to start? Wondering how our products will look in your home? We have many ways for you to be inspired and it's a great place to search by product, style or finish to get the inspiration you are looking for.
Inspiration By Euro Locks
Product Type
Inspiration By Euro Sash Lock
Range
Inspiration By Black
Finish